Recently in v4.2.0, editing feature has been added in Peertube, allowing you to do some simple edits on your uploaded videos. But for some reason I cannot find the feature anywhere.
Features
before we are going into the steps on activating the feature, let us look on the features that Studio mode has:
Cut the video (set a new start/new end)
Add an intro at the beginning and/or an outro at the end of the video
Add an icon/watermark in the top right corner of the video
PeerTube will automatically transcode the new video and replace the original one
Solution
Turned out you need to activate this feature in Administration panel.
Simply go to
Administration > Configurations > VOD Transcoding
Then scroll to the bottom and you will find the option "Enable video studio" that you need to check

Then click Save button to apply the change.
How to use
To enter the Studio mode,
Upload your video and publish it as usual.
In video page, click … and select Studio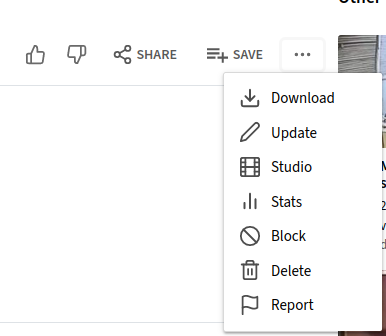 Enter your preferred edits, and click Run.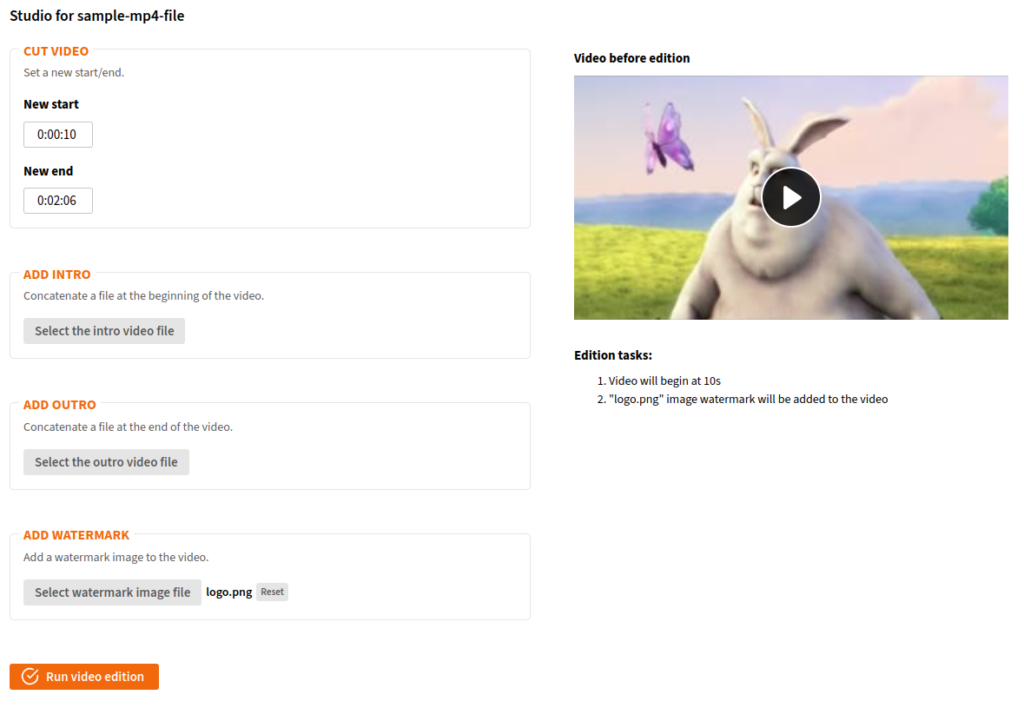 Wait until your server finished processing it
Enjoy!