Problem
I don't have a Playstation account, but I have Sony (sony.com) account that I created to register my earbuds warranty back then.
Unfortunately, registering an account on Playstation is failing with error
This email address is already associated with an account on a Sony group service. Use a different email address or sign in to the existing account.
and logging in using the same email will resulting in
This email address is already associated with an account on a different Sony group service. Link your account to use it here.
Seems that different services under Sony are separated and you need to manually linking them.
Solution
Step 1 – Open linking page and log into your existing Sony account
Go to https://link.account.sony.com and login using your Sony account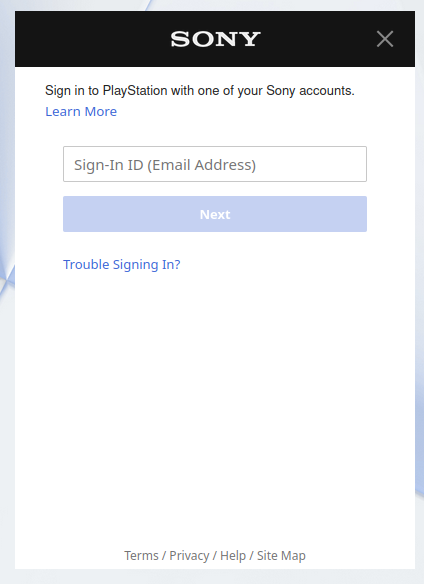 Step 2 – Complete the form and submit your request
You will be greeted with a page where you need to fill in some informations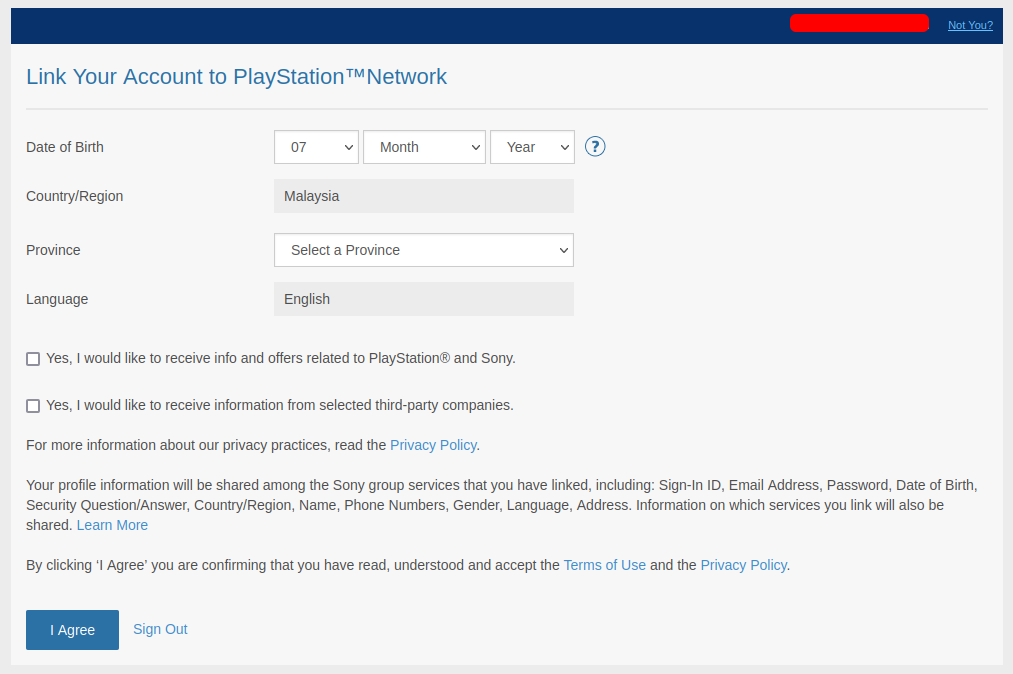 Hit "I Agree" after you finished.
You will see list of services that have been linked across Sony services. Meaning that now you can use your email to log into these services.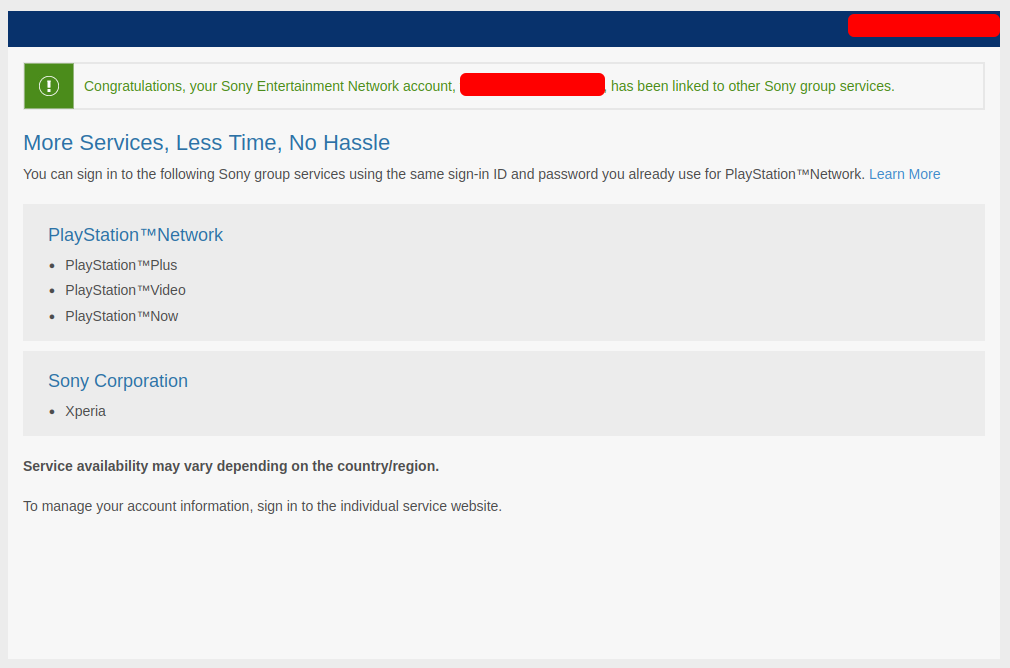 Step 3 – Log into your Playstation account and complete your profile
Now, you need to make a first login and complete some information before able to use your account.Go to https://www.playstation.com and hit "Sign-in" to login
You will see a page saying that you need to update your information.
Don't hit "Do This later", because this will kick you out and you will have to login again. Click Next instead and complete all what it asks.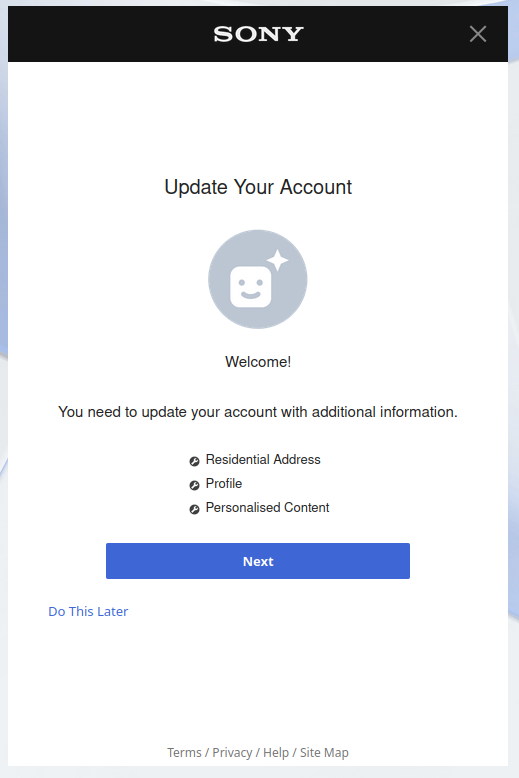 Your account is now ready to be used!